The Student Leadership program offers an array of opportunities for students who aspire to lead. For students in Years 7–10, each homeroom class elects a class member to represent them on the Student Representative Council (SRC). Students in Year 10 are given the opportunity for further responsibility through the positions of Junior House Captain and Peer Support Leader.
Students in Years 11–12 have the opportunity to demonstrate their leadership skills through the Senior Student Representative Council (SRC), House Captain and Vice Captain positions and the SRC Executive. Throughout the year, student leaders take part in training sessions, attend leadership camps and participate in meetings and planning sessions.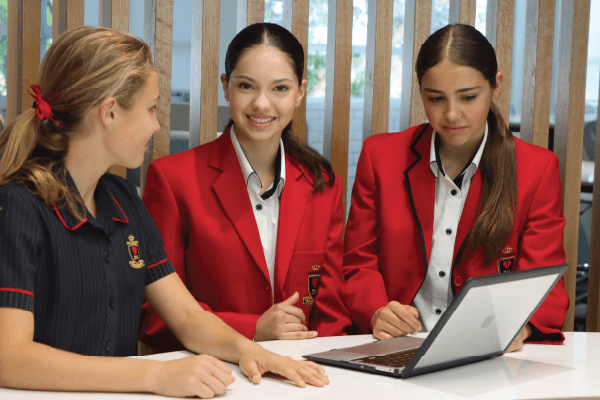 The Peer Support program helps to foster a warm, caring and happy environment for junior and senior students and teachers. The students learn to develop their own individuality as well as reach out in friendship to those around them. The Year 10 Peer Support Leaders work through a range of activities and games with the new Year 7 cohort. The activities focused on getting to know each other and getting to know Our Lady of the Sacred Heart College.