We commit to providing safe and supportive environments which nurture the wellbeing of all students and staff in our community, and hold firmly to the belief that they have a right to be safe, respected and valued in an inclusive environment. We know that when students are happy, they are more engaged with their learning.
Schools benefit from wellbeing initiatives and pastoral care support through Sydney Catholic Schools – in areas such as anti-bullying, positive behaviour, student counselling, refugee support and child protection – which range from universal support for all students, to targeted interventions for students with complex social and emotional needs.
A commitment to partnership and shared responsibility among staff, students and parents is an integral part of our pastoral care. Our HEART Matters Wellbeing framework aims to enhance students' sense of their own worth and dignity as individuals and to foster respect for the values and attitudes of others.
Positive Education is based on the work of Martin Seligman and others in Positive Psychology. This framework has a deliberate focus on developing resilience and a growth mindset in all of our students.
Through the exploration and understanding of PERMA (Positive emotions – Engagement – positive Relationships – Meaning – Accomplishment), students are exposed to positive emotions, finding meaning and purpose in life, positive health, and developing and valuing the right relationships.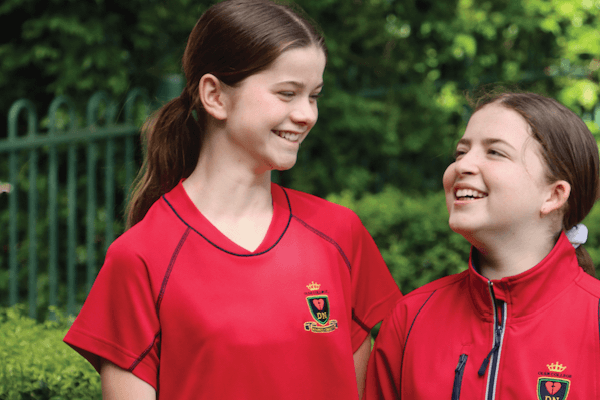 At Our Lady of Sacred Heart College (OLSH), we have designed a broader framework aimed at fostering positive states of mind for all students named HEART, through which to deliver our programs. HEART (Health & Happiness, Engagement, Accomplishment & Acknowledgement, Relationships, Truth) integrates the science of the latest research into positive education with best practice teaching and learning.
The Pastoral Care program is infused with activities and strategies for building a positive mindset that enables OLSH students to learn and grow. Our Pastoral Care program equips students to be more resilient and capable of managing the challenges of adolescence.
At its core, HEART provides a framework for all pastoral care programs at OLSH. The activities are tailored according to the needs of each group as specific issues are addressed regularly to meet the student needs as student voice is highly valued at Our Lady of the Sacred Heart College.
As a part of our partnership with ySafe, we have received our very own Parent Cyber Safety Hub. This Hub is a rich source of live information directly from ySafe's multidisciplinary team of cyber safety experts.
The unique Parent Cyber Safety Hub presents a valuable opportunity to alert our parent community to evolving issues or concerns before they escalate. The Hub includes expert advice on the most pertinent cyber safety issues and frequently asked questions around platforms like TikTok, Fortnite, Instagram, and more.
Sydney Catholic Schools reject all forms of bullying behaviours, including online (or cyber) bullying, by maintaining a commitment to providing safe, inclusive and respectful learning communities that promote student wellbeing for learning. Staff at Sydney Catholic Schools are committed to employing wellbeing strategies that allow for a healthy school environment where bullying is less likely to occur. Parents are encouraged to utilise the new Parent Cyber Safety Hub.
If your child is experiencing bullying of any kind, or you have a wellbeing concern, we have a number of support services available for parents/carers and students, as listed below.
Contact information for our school: 
NSW School Liaison – Darren Cairns, Maroubra Police Station. Phone (02) 9349 9299
Contact the College to speak with Leader of Pastoral Care or the College Counsellor
Support services:
Family and Community Services Helpline: 133 627
NSW Health: (02) 9391 9000